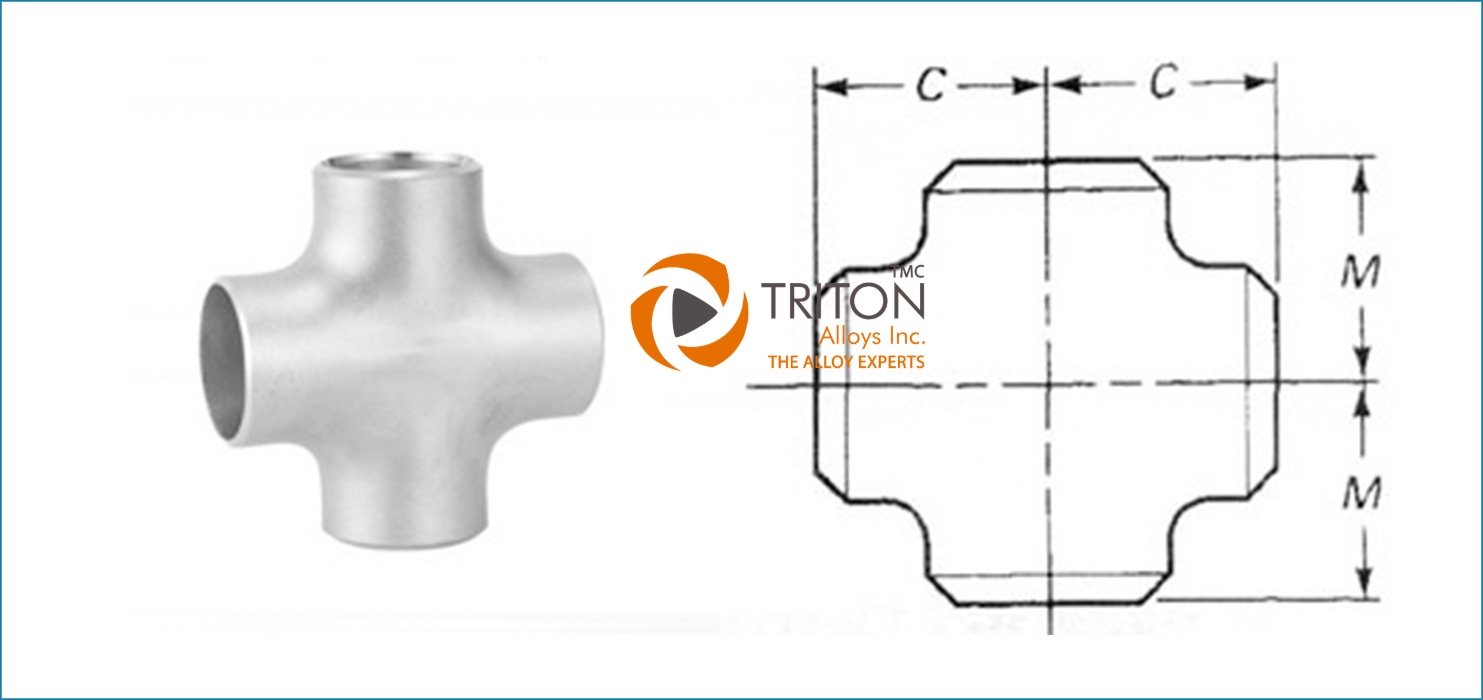 Buttweld Equal Cross, ANSI B16.9 Pipe Cross Fittings, Nickel Alloy 200 Equal Cross, Alloy 20 Buttweld Equal Cross, Monel Buttweld Cross, 304 SS Equal Cross, ASTM A403 SS Equal Cross Suppliers in India
We manufacture all 3 groups of Fittings such as Buttweld (BW) fittings, Socket Weld (SW) fittings & Threaded (THD) fittings as per ASME B16.11 standards & other International standards. Triton Alloys Inc are manufacturer of Equal Cross and supply high quality Equal Cross in both large & small quantities worldwide & offer you the best prices in the market. Our range of Equal Cross are flawlessly engineered using latest technology & are widely used in diverse piping systems across industries.
Triton Alloys Inc is a dynamic group, which was established over a decade ago to cater to growing demands of ASME B16.9 Buttweld Equal Cross standards in Elbow, Tee, Cross, Reducers, Nipple , Coupling etc in all materials like Stainless Steel , Carbon Steel & High Nickel Alloys. We Manufacture, Export and Supply Buttweld Fittings which meets with national and international quality standards and producing base which owns equipments conforming to international technical level and is well equipped with a whole set of advanced plasma refining equipments
Specification :
Type
Butt weld (BW)
Standards
ASME / ANSI – B 16.9
ASTM A403 – ASME SA403 – 'Standard Specification for Wrought Austenitic   Stainless Steel Piping Fittings'
API 590-605
ASME B16.9 – 'Factory-Made Wrought Buttwelding Fittings'
ASME B16.25 – 'Buttwelding Ends'
ASME B16.28 – 'Wrought Steel Buttwelding Short Radius Elbows and   Returns'
MSS SP-43 – 'Wrought and Fabricated Butt-Welding Fittings for Low   Pressure, Corrosion Resistant Applications'
Dimension
ANSI B16.9, ANSI B16.28, MSS-SP-43 Type A, MSS-SP-43 Type B, JIS   B2312, JIS B2313
Thickness
Schedule 5S, 10S, 20S, S10, S20, S30, STD, 40S, S40, S60, XS, 80S, S80,   S100, S120, S140, S160, XXS and etc.
Schedule
Sch 5 TO Sch XXS.
Size
1/2" TO 36", (Seamless up to 24"), (Welded 8" TO 36")
Stainless Steel
ASTM A 403 WP - TP 304, H, L, 316, 309, 310, 317L, 321, 347, 904L
Duplex Steel
2205, 31803, 32750, 32760, 2101, 2304
Carbon Steel
ASTM A 234 WPB, A-420 WPL6.
Alloy Steel
ASTM A 234 WP - P5, P9, P11, P12, P21, P22 & P91.
Nickel Alloy
Cupro Nickel, Hastelloy, Nickel, Monel , Inconel , Alloy 20 etc.
Test Certificate
MTC, IBR TC, Lab.TC from Govt. App. Lab. with Third Party Inspection.
Specialize
* Long Bend with Radius R=3D, 5D, 10D etc.
ASME B16.9 Butt weld Equal Cross Dimensions:
Nominal Pipe Size (NPS)
DN
Outside Diameter at Bevel
Center- to-End
Run.C
Outlet. M[Notes(1) and (2)]
1/2
15
21.3
25
25
3/4
20
26.7
29
29
1
25
33.4
38
38
1-1/4
32
42.2
48
48
1-1/2
40
48.3
57
57
2
50
60.3
64
64
2-1/2
65
73.0
76
76
3
80
88.9
86
86
3-1/2
90
101.6
95
95
4
100
114.3
105
105
5
125
141.3
124
124
6
150
168.3
143
143
8
200
219.1
178
178
10
250
273.0
216
216
12
300
323.8
254
254
14
350
355.6
279
279
16
400
406.4
305
305
18
450
457
343
343
20
500
508
381
381
22
550
559
419
419
24
600
610
432
432
26
650
660
495
495
28
700
711
521
521
30
750
762
559
559
32
800
813
597
597
34
850
864
635
635
36
900
914
673
673
38
950
965
711
711
40
1000
1016
749
749
42
1050
1067
762
711
44
1100
1118
813
762
46
1150
1168
851
800
48
1200
1219
889
838
ASME B16.9 BUTTWELD 90 DEGREE ELBOW AVAILABLE TYPES
| | |
| --- | --- |
| SS 90 Deg. Elbows | Steel Pipe Elbow |
| Copper Nickel 90 Deg Elbow | 90° Short Radius Elbow |
| ASME B16.9 90 deg Long Radius Elbow | Schedule 10 90 Degree Elbow |
| Stainless Steel 90 Degree Pipe Elbow Suppliers | Buttweld Elbow 90 Degree |
| ANSI B16.9 90 Degree Buttweld Elbow Dealer | Titanium 90 Degree Elbow |
| Welded 90 Deg Elbow Stockholder | Seamless 90° Pipe Elbow Distributors |
| Carbon Steel 90deg.Elbow | High Quality 90° Elbow Manufacturer |
| ASTM A403 Stainless Steel 90 Deg Elbows | Duplex Steel 90° Pipe Elbow |
| Inconel Butt weld 90 Deg Pipe Elbow | Butt Weld Long Radius 90 Degree Elbows |
| High Nickel Alloy 90° Elbow | Hastelloy 90° Pipe Elbow Stockist |
| ASME B16.28 Buttweld 90 Degree Elbow Exporter | Super Duplex Steel 90 Deg Elbow |
Types of ASME B16.9 Buttweld Fittings
ASME B16.9SS 90° Long Radius Elbow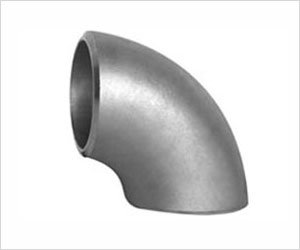 ASME B16.9 SS 90° Short Radius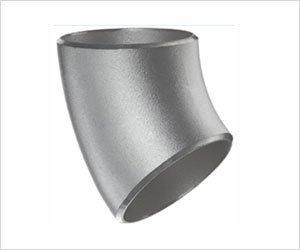 ASME B16.9 SS 45° Long Radius Elbow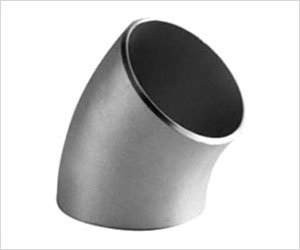 ASME B16.9 SS 45° Short Radius Elbow
ASME B16.9 SS 180° Long Radius Elbow
ASME B16.9 SS 180° Short Radius Elbow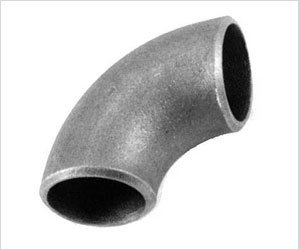 ASME B16.9 SS 1D Elbow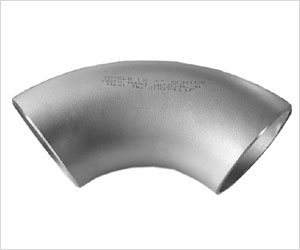 ASME B16.9 SS 1.5D Elbow
ASME B16.9 SS 3D Elbow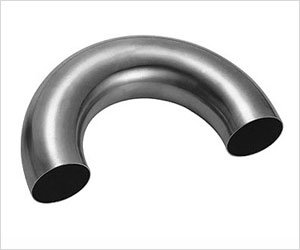 ASME B16.9 SS Seamless Buttwelding 180° Returns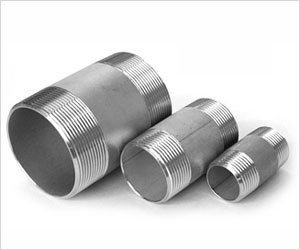 ASME B16.9 SS Pipe Nipples
ASME B16.9 SS Lateral


Buttweld 90 Deg. Elbow Application
ASME B16.9 90 Degree Elbow are known to deliver exceptional performance and are generally developed for meeting the demands. We offer a broad range of Buttweld 90 Degree Elbow through a worldwide network of stock-keeping branches. These 90Deg. Buttweld Elbow is use in various industries like :
90° Elbow uses in Paper & Pulp Companies
Stainless Steel 90° Buttweld Elbow uses in Oil and Gas Industry
90° Buttweld Pipe Elbow uses in Chemical Refinery
Alloy Steel 90° Elbow uses in Pipeline
Buttweld 90 Degree Pipe Elbow uses in High Temperature Application
90 Degree Buttweld Elbow uses in Water Pipe Line
ANSI B16.9 Buttweld 90° Pipe Elbow can be used in Nuclear power plants
90° Degree Elbow usefule for High Pressure Applications
Buttweld 90° Long Radius Elbow uses in Fabrication and welding Job
90° Buttweld Elbow uses in Food Processing and Dairy Industries
Buttweld 90° Short Radius Elbow uses in boiler & heatexchangers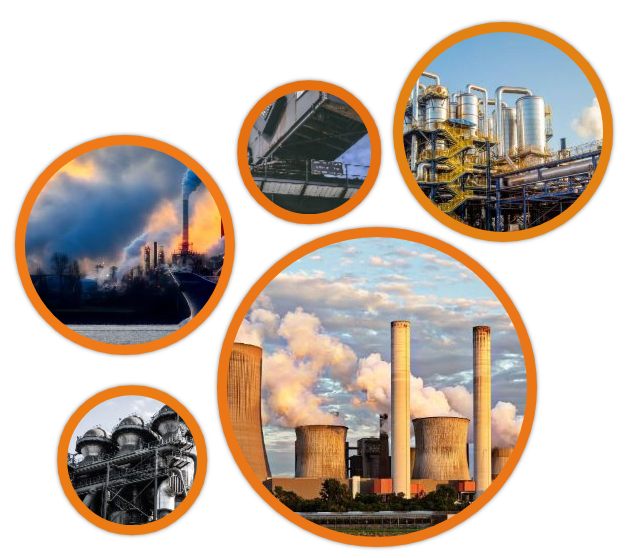 ---