ASTM F593 Bolts, F593C Bolt, SS F593 Bolts Fastener, Grade F593 Bolts Dimensions, ASTM F593C Hex Bolts, ASTM F593D Flange Bolts, ASTM F593G Socket Head Cap Screws, SS Bolts Nuts, ASTM F593D Bolt, ASTM F593 Bolts Specifications, Types Of ASTM F593 Bolts, ASTM F593 SS Hex Head Bolt Supplier in Mumbai and India
ASTM F593 bolts are extensively used for high-temperature and high-pressure applications. These ASTM F593C Bolts are efficiently used in various commercial and industrial factors. These ASTM F593C Hex Bolts are highly weldable, and they are made of high-quality material. These bolts are enriched with excellent properties and characteristics.
Chemical composition:
These ASTM F593 316 SS Bolts are made from a great combination of various elements. The chemical composition includes high amounts of chromium, nickel, and carbon, and the grade also includes manganese, phosphorus, sulfur, silicon, molybdenum, etc. These elements are highly malleable and provide extreme protection from various chemical reactions.
Specification :
F593 Bolt grade
ASTM F593C
ASTM F593D
ASTM F593G
ASTM F593H
Size Metric of Stainless Steel F593 Bolts
Dia: M10 - M110
Length: 12 - 1200MM
ASTM F593 Hex Bolts Sizes in Inch
Dia: 1/2" - 4.0"
Length: 1/2" - 52"
F593 Stainless Fasteners manufacturing process and sizes
Cold Forming process: M2-M24
Hot Forging process: M24-M100, 1-1/2" Dia, up to 1100mm lg
CNC Machining for M100 / 4" Dia, up to 1500mm lg
Standard length of ASTM F593 Bolts
3 mm to 200 mm
Stainless F593 Bolts & Screws US Threads
METRIC, BSW, Unified national fine (UNF), Unified national extra fine (UNEF), UNJC, UNJF, UNR, BSF, UNK, Unified national coarse (UNC), Constant-pitch threads
ASTM F593 Bolts UTS - Unified Thread Standard
UNC, UNS, UNF, NPT, NPTF, UNEF
ASTM F593 Bolts Head drive
Phillips/Slot, Phillips, Slotted, Six-Lobe, etc
Chemical Composition of ASTM F593 Grade Bolts :
| | | | | | | | | | |
| --- | --- | --- | --- | --- | --- | --- | --- | --- | --- |
| Element | Carbon | Phosphorus | Manganese | Nickel | Sulfur | Silicon | Molybdenum | Copper | Chromium |
| Type 304 | 0.08% | 0.045% | 2.00% | 8.0 to 10.5% | 0.030% | 1.00% | - | 1.00% | 18.0 to 20.0% |
| Type 316 | 0.08% | 0.045% | 2.00% | 10.0 to 14.0% | 0.030% | 1.00% | 2.00 to 3.00% | - | 16.0 to 18.0% |
Mechanical Composition of Grade 36 ASTM F1554 Bolt :
F593 Bolt Alloy Group
Condition
Marking on Bolt
Sizes
Tensile Strength, ksi
Yield Strength, ksi min
Rockwell Hardness
Group 1
AF
F593A
1/4 to 1-1/2
65 to 85
20
B85 max
A
F593B
1/4 to 1-1/2
75 to 100
30
B65 to 95
CW1
F593C
1/4 to 5/8
100 to 150
65
B95 to C32
CW2
F593D
3/4 to 1-1/2
85 to 140
45
B80 to C32
Group 2
AF
F593E
1/4 to 1-1/2
65 to 85
20
B85 max
A
F593F
1/4 to 1-1/2
75 to 100
30
B65 to 95
CW1
F593G
1/4 to 5/8
100 to 150
65
B95 to C32
CW2
F593H
3/4 to 1-1/2
85 to 140
45
B80 to C32
Types of ASTM Bolts Available
Hex Bolts
Anchor Bolts
Stud Bolts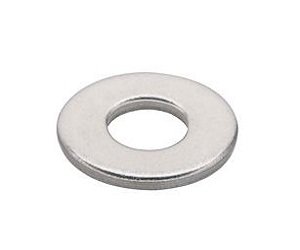 Washers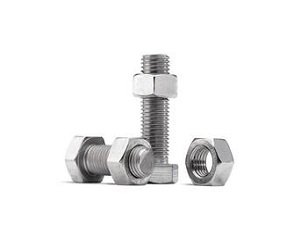 Nuts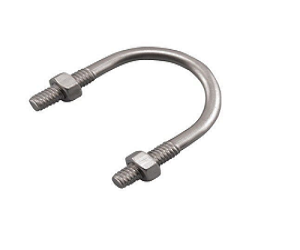 U Bolts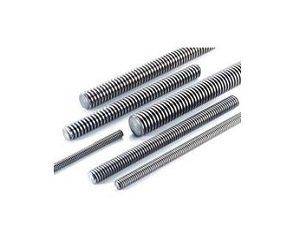 Threaded Bar
Screws
Fastener Applications Industries
ASTM F593 bolts are known to deliver exceptional performance and are generally developed for meeting the demands. We offer a broad range of ASTM F593 bolts through a worldwide network of stock-keeping branches. F593 bolt is use in various industries like :
Fastener uses in Paper & Pulp Companies
Stainless Steel Fastener uses in Oil and Gas Industry
Fastener Pipe Forged uses in Chemical Refinery
Alloy Steel Threaded Elbowuses in Pipeline
Fastener Pipe Forged uses in High Temperature Application
Fastener uses in Water Pipe Line
ANSI B16.9 Socket Weld Fittings Pipe Forged can be used in Nuclear power plants
Fastener usefule for High Pressure Applications
Fastener Long Radius Forged uses in Fabrication and welding Job
Fastener uses in Food Processing and Dairy Industries
Fastener Short Radius Forged uses in boiler & heatexchangers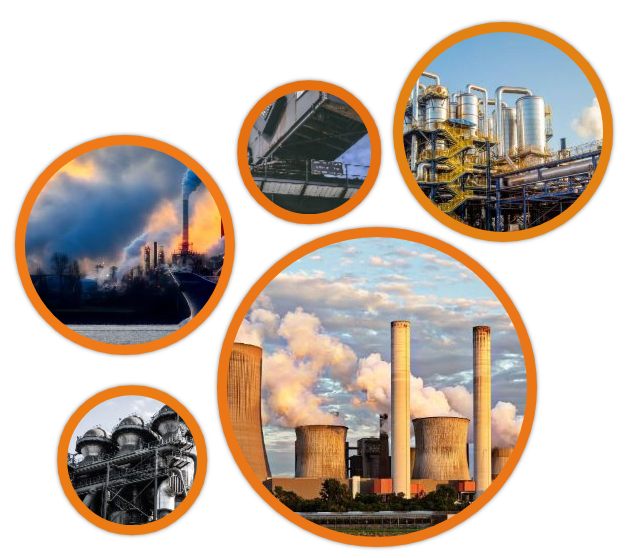 Marking & Packing
Our ASTM F593 bolts are packaged to ensure that there is no damage during transit. In case of exports, standard export packaging is done in wooden cases. All ASTM bolts are marked with Grade, Lot No, Size and our trade mark. We can also make custom marking on our products on Special request from Purchaser.
Quality Assurance
Triton Alloys Inc all ASTM F593 bolts, ASTM F593C bolts and ASTM F593D bolts are subject to strict inspection at each stage starting from material purchasing to product dispatch. They are visually examined for conformity to ASTM, ASME, DIN, EN, and JIS codes and standards. We can also appoint official certified Inspection Agencies upon request of our clients so that they can witness the material reports, dimensions and quality conformity of products.
India, Saudi Arabia, Bangladesh, United States, United Arab Emirates, Canada, Angola, Argentina, Austria, Azerbaijan, Pakistan, Peru, Chile, Spain, France, United Kingdom, Indonesia, Israel, Iran, Kuwait, Mexico, Malaysia, Nigeria, Serbia, Singapore, Taiwan, Chile, Venezuela, Ecuador, Netherlands, Brazil, Colombia, Ghana, Iran, Denmark, Poland, Australia, Afghanistan, Bahrain, Costa Rica, Egypt, Iraq, Jordan, South Korea, Kazakhstan, Sri Lanka, Lithuania, Norway, Oman, Philippines, Poland, Qatar, Russia, Vietnam, South Africa, Nigeria, Mexico, Turkey, Hungary, Algeria, Belarus, Belgium, Bhutan, Bolivia, Bulgaria, Croatia, Czech Republic, Estonia, Finland, Greece, Italy, Japan, Libya, Romania, Thailand, Trinidad & Tobago,Tunisia, Ukraine, Yemen, Hong Kong, Gabon, China, Portugal, Switzerland, New Zealand, Sweden, Slovakia, Kenya, Lebanon, Morocco, Mongolia
Mumbai, Thane, Navi Mumbai, Pune, Pimpri-Chinchwad, Vadodara, Kolkata, Gurgaon, Ahmedabad, New Delhi, Bengaluru, Chennai, Surat, Bhopal, Ulsan, Faridabad, Houston, Dubai, Seoul, Hyderabad, Singapore, Abu Dhabi, Tehran, Calgary, Noida, Riyadh, London, Coimbatore, Jakarta, Istanbul, Bangkok, Kuwait City, Sharjah, Muscat, Edmonton, Busan, Mexico City, Doha, Jeddah, Aberdeen, Cairo, Geoje-si, Perth, Santiago, Chandigarh, Indore, Kuala Lumpur, Rio de Janeiro, Dammam, Melbourne, Madrid, La Victoria, Bogota, Lahore, Los Angeles, Algiers, Chiyoda, Ankara, Ho Chi Minh City, Toronto, Hong Kong, Rajkot, Brisbane, Petaling Jaya, Ernakulam, Secunderabad, Gimhae-si, Al Jubail, Port-of-Spain, Thiruvananthapuram, Milan, Atyrau, Lagos, Hanoi, Howrah, Sydney, Ahvaz, Karachi, New York, Caracas, Vung Tau, Al Khobar, Manama, Montreal, Granada, Courbevoie, Visakhapatnam, Ludhiana, Moscow, Dallas, Haryana, Colombo
---