grade m12 hex bolt, m12 hex bolt socket size, m12 hex bolt 200mm, m12 hex socket head bolt, head hex m12 grade bolt, m12 hex socket bolt dimensions, M12 Hex Bolt, m12 hex bolt head dimensions, m12 hex head bolt, m12 hex bolt standard lengths, m12 hex bolt dimensions, m12 hex head bolt torque, m12 hex flange bolt, m12 grade bolt, m12 hex bolt wrench sized bolt best dealer In Mumbai and India.
M12 hex Bolts and socket head bolts are highly used for industrial and commercial applications. These Hex M12 Bolts are commonly used for various purposes. These flanges are manufactured using high-quality raw material and heavy machines. The M12 hex flange bolt have built-in flanges. These M12 hex head bolt are made from various elements which are known for providing extreme flexibility and strength.
These M12 Hex Head socket bolt dimensions are bristle and are highly made from elements like iron, chromium, and carbon. M12 hex flanges and socket head bolts M12 hex flanges and sockets are also known as Allan bolts because of their structure. These bolts are Allan bolts because they usually do not get tampered with or wrenched. The Grade M12 hex head bolt torque provides excellent stability to the grade.
Specification :
standard
ISO 10642
British standards
BS 57
Size

Cold Froging : M2-M24
Hot forging M24-M100, 1-1/2" Dia, up to 1100mm lg
Machining and CNC for Customized connecting element: up to M100 / 4" Dia, up to 1500mm lg

M2, M3, (M3.5), M4, M5, M6, M8, M10, M12, (M14), M16, (M18), M20, (M22), M24, (M27), M30, M33, M36, M42, (M45), M48 to M160 and Custom Sizes

Length
3 mm to 200 mm
Stainless Steel Threads:
METRIC, BSW, BSF, UNC, UNF or as required
Standard

ISO 14585C ~DIN 7981C
DIN 7973C ~ISO 1483
DIN 7983C ~ISO 7051
ISO 4762, ISO 2009, ISO 7050, ISO 14587, ISO 14587, ISO 14584, ISO 14582
ANSI B18.3.1M
ASME B18.6.3
GB/T5782, GB/T5783, GB5783

DIN, ISO, JIS, GB, IS, BS, ASTM and all International Standards
ANSI – American National Standards Institute

DIN Standard
B.S. DIN 933, DIN 931, DIN 934, DIN 912, DIN 603, DIN 6923, DIN 970, DIN 7981, DIN 7982, DIN916, DIN 913, DIN 7985
UTS – Unified Thread Standard
UNC, UNF, UNEF, UNS, NPT, NPTF
Dimensions
ASME B18.6.3 **Exception: screws 6 inches and shorter are fully threaded.
Tolerance
+/-0.01mm to +/-0.05mm
Head drive:
Phillips, Slotted, Phillips/Slot, Six-Lobe, etc
Type
Pan/ Round/ Oval/ Hex Head/ Truss head
Head
Pan head, flat head, oval head, hex head, phillips head
Finishing:
Zinc (yellow, white, blue, black), black oxide
Geometry, Dacroment, anodizing, nickel plated, plated zinc-nickel, Stainless steel: Passivated
Self-Colour, Hot Dip Galvanised (HDG), Bright Zinc Plated (BZP), Sherardized, Stainless Steel, Mechanically Applied coating and some special one like DACROMET
Finish
Per ASTM A380/A380M
Production process
Wire Drawing, Cold Heading, Insert tapping, Heat Treatment, Surface Plating, Inspection, Packing
Surface treatment

Polish
Passivation
Anodizing
Sand blasting
Heat-disposing
Hot-dip galvanizing
Rust preventive oil
Black oxide coating
Ruspert coating screws
Electroplating (color, blue, white, black zinc, Ni, Cr, tin, copper, silver)

Top Manufacturers
SPAX® Screws, GKW, Unbrako, Kundan, APL, Sundaram Precision, Infasco, EBY Fastener Etc.
MOQ
5 pieces
Test Certificate:

Manufacturer Test Certificate as per EN 10204 / 3.1,
Tensile testing to ISO 898-1
Nut proof load testing to ISO 898-2
Suitability for preloading to EN 14399-2
Suitability test for calibrated preload to EN 14399-10
Charpy Impact testing in accordance with ISO 148-1
Hardness testing to ISO 6508-1
Tri-Roll Thread Comparators
Calibrated gauges and tools

Free Samples
Yes
Delivery time
Regular product is about 7-15 days, custom product will according to special requirement
Payment Terms
T/T, Paypal, Western Union, L/C or Trade Assurance 30% deposit & balance before shipping
Uses & application
Railway, Wind tower, Nuclear power, Automotive industry, Construction, Electronic industry
Types of Fastener Available
Hex Bolts
Anchor Bolts
Stud Bolts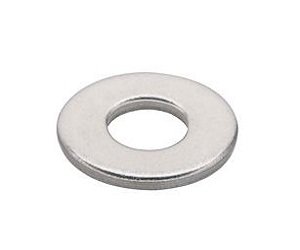 Washers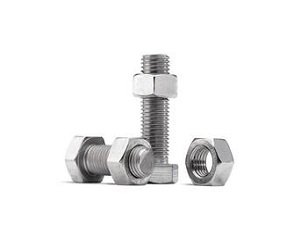 Nuts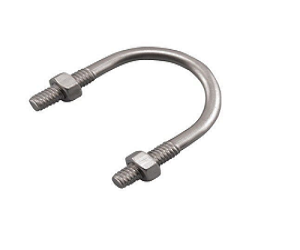 U Bolts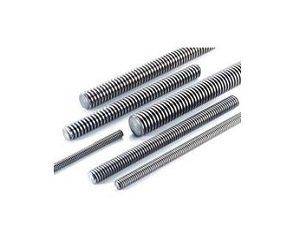 Threaded Bar
Screws
Fastener Applications Industries
M12 hex Bolts are known to deliver exceptional performance and are generally developed for meeting the demands. We offer a broad range of SS M12 hex Grade Bolts through a worldwide network of stock-keeping branches. Hex M12 Bolt is use in various industries like :
Fastener uses in Paper & Pulp Companies
Stainless Steel Fastener uses in Oil and Gas Industry
Fastener Pipe Forged uses in Chemical Refinery
Alloy Steel Threaded Elbowuses in Pipeline
Fastener Pipe Forged uses in High Temperature Application
Fastener uses in Water Pipe Line
ANSI B16.9 Socket Weld Fittings Pipe Forged can be used in Nuclear power plants
Fastener usefule for High Pressure Applications
Fastener Long Radius Forged uses in Fabrication and welding Job
Fastener uses in Food Processing and Dairy Industries
Fastener Short Radius Forged uses in boiler & heatexchangers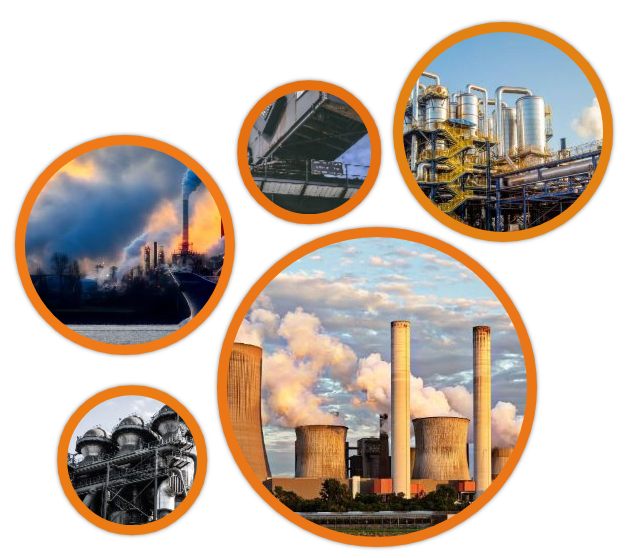 Marking & Packing
Our M12 hex Bolts are packaged to ensure that there is no damage during transit. In case of exports, standard export packaging is done in wooden cases. All M12 hex flange bolts are marked with Grade, Lot No, Size and our trade mark. We can also make custom marking on our products on Special request from Purchaser.
Quality Assurance
Triton Alloys Inc all M12 hex socket head bolt, Hex M12 Grade Bolt and Grade M12 Bolts are subject to strict inspection at each stage starting from material purchasing to product dispatch. They are visually examined for conformity to ASTM, ASME, DIN, EN, and JIS codes and standards. We can also appoint official certified Inspection Agencies upon request of our clients so that they can witness the material reports, dimensions and quality conformity of products.
India, Saudi Arabia, Bangladesh, United States, United Arab Emirates, Canada, Angola, Argentina, Austria, Azerbaijan, Pakistan, Peru, Chile, Spain, France, United Kingdom, Indonesia, Israel, Iran, Kuwait, Mexico, Malaysia, Nigeria, Serbia, Singapore, Taiwan, Chile, Venezuela, Ecuador, Netherlands, Brazil, Colombia, Ghana, Iran, Denmark, Poland, Australia, Afghanistan, Bahrain, Costa Rica, Egypt, Iraq, Jordan, South Korea, Kazakhstan, Sri Lanka, Lithuania, Norway, Oman, Philippines, Poland, Qatar, Russia, Vietnam, South Africa, Nigeria, Mexico, Turkey, Hungary, Algeria, Belarus, Belgium, Bhutan, Bolivia, Bulgaria, Croatia, Czech Republic, Estonia, Finland, Greece, Italy, Japan, Libya, Romania, Thailand, Trinidad & Tobago,Tunisia, Ukraine, Yemen, Hong Kong, Gabon, China, Portugal, Switzerland, New Zealand, Sweden, Slovakia, Kenya, Lebanon, Morocco, Mongolia
Mumbai, Thane, Navi Mumbai, Pune, Pimpri-Chinchwad, Vadodara, Kolkata, Gurgaon, Ahmedabad, New Delhi, Bengaluru, Chennai, Surat, Bhopal, Ulsan, Faridabad, Houston, Dubai, Seoul, Hyderabad, Singapore, Abu Dhabi, Tehran, Calgary, Noida, Riyadh, London, Coimbatore, Jakarta, Istanbul, Bangkok, Kuwait City, Sharjah, Muscat, Edmonton, Busan, Mexico City, Doha, Jeddah, Aberdeen, Cairo, Geoje-si, Perth, Santiago, Chandigarh, Indore, Kuala Lumpur, Rio de Janeiro, Dammam, Melbourne, Madrid, La Victoria, Bogota, Lahore, Los Angeles, Algiers, Chiyoda, Ankara, Ho Chi Minh City, Toronto, Hong Kong, Rajkot, Brisbane, Petaling Jaya, Ernakulam, Secunderabad, Gimhae-si, Al Jubail, Port-of-Spain, Thiruvananthapuram, Milan, Atyrau, Lagos, Hanoi, Howrah, Sydney, Ahvaz, Karachi, New York, Caracas, Vung Tau, Al Khobar, Manama, Montreal, Granada, Courbevoie, Visakhapatnam, Ludhiana, Moscow, Dallas, Haryana, Colombo
---