Butt weld Long Stubends, ANSI B16.9 Longstub End Fittings, Nickel Alloy 200 Long Stub Ends, 304 SS Long Stub Ends, Alloy 20 Buttweld Long Stub End Suppliers in India
Triton Alloys Inc manufacturer & exporter of ASME B 16.9 Buttweld Lateral Cap availbale in various forms and size, products like Elbows,Tee, Cross and educers etc.Buttweld fittings dimensions, dimensional tolerances are defined in the ASME B16.9 standards. Light-weight corrosion resistant fittings are made to MSS SP43.We also offer custom-made Buttweld Lateral Cap that have been widely appreciated by our clients.
ASME B 16.9 Buttweld Lateral Cap Pipe Fittings standard covers pressure-temperature ratings, materials, dimensions, tolerances,marking, testing, and methods of designating openings for fittings.
Specification :
Type
Butt weld (BW)
Standards
ASME / ANSI – B 16.9
ASTM A403 – ASME SA403 – 'Standard Specification for Wrought Austenitic   Stainless Steel Piping Fittings'
API 590-605
ASME B16.9 – 'Factory-Made Wrought Buttwelding Fittings'
ASME B16.25 – 'Buttwelding Ends'
ASME B16.28 – 'Wrought Steel Buttwelding Short Radius Elbows and   Returns'
MSS SP-43 – 'Wrought and Fabricated Butt-Welding Fittings for Low   Pressure, Corrosion Resistant Applications'
Dimension
ANSI B16.9, ANSI B16.28, MSS-SP-43 Type A, MSS-SP-43 Type B, JIS   B2312, JIS B2313
Thickness
Schedule 5S, 10S, 20S, S10, S20, S30, STD, 40S, S40, S60, XS, 80S, S80,   S100, S120, S140, S160, XXS and etc.
Schedule
Sch 5 TO Sch XXS.
Size
1/2" TO 36", (Seamless up to 24"), (Welded 8" TO 36")
Stainless Steel
ASTM A 403 WP - TP 304, H, L, 316, 309, 310, 317L, 321, 347, 904L
Duplex Steel
2205, 31803, 32750, 32760, 2101, 2304
Carbon Steel
ASTM A 234 WPB, A-420 WPL6.
Alloy Steel
ASTM A 234 WP - P5, P9, P11, P12, P21, P22 & P91.
Nickel Alloy
Cupro Nickel, Hastelloy, Nickel, Monel , Inconel , Alloy 20 etc.
Test Certificate
MTC, IBR TC, Lab.TC from Govt. App. Lab. with Third Party Inspection.
Specialize
* Long Bend with Radius R=3D, 5D, 10D etc.
ASME B16.9 Butt weld Long Stub End Dimensions:
Nominal Pipe Size
Outside diameter
of barrel
Length (F)
Radius (R)
Diameter (G)
Minimum
Maximum
Long
Pattern
Short
Pattern
1/2"
20.5
22.8
76
51
3
35
3/4"
25.9
28.1
76
51
3
43
1"
32.6
35.0
102
51
3
51
1 1/4"
41.4
43.6
102
51
5
64
1 1/2"
47.5
49.9
102
51
6
74
2"
59.5
62.4
152
64
8
92
2 1/2"
72.2
75.3
152
64
8
105
3"
88.1
91.3
152
64
10
127
3 1/2"
100.8
104.0
152
76
10
140
4"
113.5
116.7
152
76
11
157
5"
140.5
144.3
203
76
11
186
6"
167.5
171.3
203
89
13
216
8"
218.3
222.1
203
102
13
270
10"
272.3
277.2
254
127
13
324
12"
323.1
328.0
254
152
13
381
14"
354.8
359.9
305
152
13
413
16"
405.6
411.0
305
152
13
470
18"
456.0
462.0
305
152
13
533
20"
507.0
514.0
305
152
13
584
22"
558.0
565.0
305
152
13
641
24"
609.0
616.0
305
152
13
692
Butt weld Long Stub End – ANSI B16.9 Tolerances:
DIMENSIONAL TOLERANCES – LAP JOINT STUB ENDS
For all fittings
Stub Ends
Nominal Pipe Size (NPS)
Outside Ø at Bevel
Indide Ø at End
Wall Thickness
t / t1
O.D. of Lap G
Fillet Radius of Lap – R
Overall Length. – F
1/2 a 2 1/2
1
0,8
Not
+0 -1
+0 -1
2
3 a 3 1/2
1
1,6
less
+0 -1
+0 -1
2
4
+2 -1
1,6
than
+0 -1
+0 -2
2
5 a 6
+3 -1
1,6
87,50%
+0 -1
+0 -2
2
8
2
1,6
of nominal
+0 -1
+0 -2
2
10
+4 -3
3,2
tickness
+0 -2
+0 -2
2
12 to 18
+4 -3
3,2
+0 -2
+0 -2
3
20 a 24
+6 -5
4,8
+0 -2
+0 -2
3
26 a 30
+7 -5
4,8
32 a 48
+7 -5
4,8
ASME B16.9 BUTTWELD 90 DEGREE ELBOW AVAILABLE TYPES
| | |
| --- | --- |
| SS 90 Deg. Elbows | Steel Pipe Elbow |
| Copper Nickel 90 Deg Elbow | 90° Short Radius Elbow |
| ASME B16.9 90 deg Long Radius Elbow | Schedule 10 90 Degree Elbow |
| Stainless Steel 90 Degree Pipe Elbow Suppliers | Buttweld Elbow 90 Degree |
| ANSI B16.9 90 Degree Buttweld Elbow Dealer | Titanium 90 Degree Elbow |
| Welded 90 Deg Elbow Stockholder | Seamless 90° Pipe Elbow Distributors |
| Carbon Steel 90deg.Elbow | High Quality 90° Elbow Manufacturer |
| ASTM A403 Stainless Steel 90 Deg Elbows | Duplex Steel 90° Pipe Elbow |
| Inconel Butt weld 90 Deg Pipe Elbow | Butt Weld Long Radius 90 Degree Elbows |
| High Nickel Alloy 90° Elbow | Hastelloy 90° Pipe Elbow Stockist |
| ASME B16.28 Buttweld 90 Degree Elbow Exporter | Super Duplex Steel 90 Deg Elbow |
Types of ASME B16.9 Buttweld Fittings
ASME B16.9SS 90° Long Radius Elbow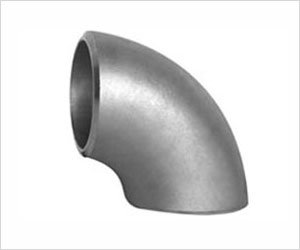 ASME B16.9 SS 90° Short Radius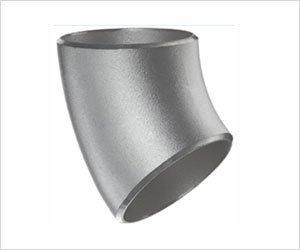 ASME B16.9 SS 45° Long Radius Elbow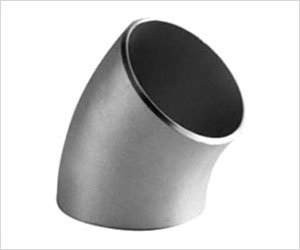 ASME B16.9 SS 45° Short Radius Elbow
ASME B16.9 SS 180° Long Radius Elbow
ASME B16.9 SS 180° Short Radius Elbow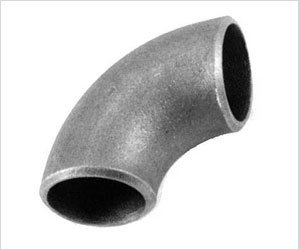 ASME B16.9 SS 1D Elbow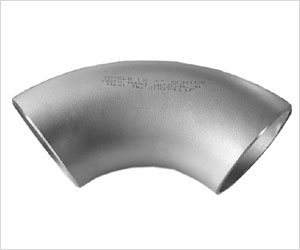 ASME B16.9 SS 1.5D Elbow
ASME B16.9 SS 3D Elbow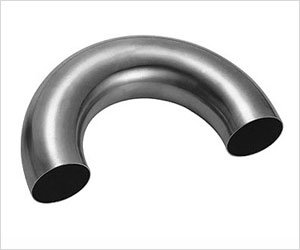 ASME B16.9 SS Seamless Buttwelding 180° Returns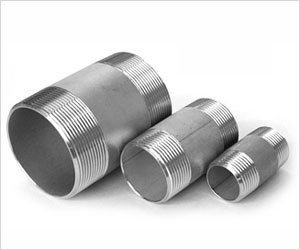 ASME B16.9 SS Pipe Nipples
ASME B16.9 SS Lateral


Buttweld 90 Deg. Elbow Application
ASME B16.9 90 Degree Elbow are known to deliver exceptional performance and are generally developed for meeting the demands. We offer a broad range of Buttweld 90 Degree Elbow through a worldwide network of stock-keeping branches. These 90Deg. Buttweld Elbow is use in various industries like :
90° Elbow uses in Paper & Pulp Companies
Stainless Steel 90° Buttweld Elbow uses in Oil and Gas Industry
90° Buttweld Pipe Elbow uses in Chemical Refinery
Alloy Steel 90° Elbow uses in Pipeline
Buttweld 90 Degree Pipe Elbow uses in High Temperature Application
90 Degree Buttweld Elbow uses in Water Pipe Line
ANSI B16.9 Buttweld 90° Pipe Elbow can be used in Nuclear power plants
90° Degree Elbow usefule for High Pressure Applications
Buttweld 90° Long Radius Elbow uses in Fabrication and welding Job
90° Buttweld Elbow uses in Food Processing and Dairy Industries
Buttweld 90° Short Radius Elbow uses in boiler & heatexchangers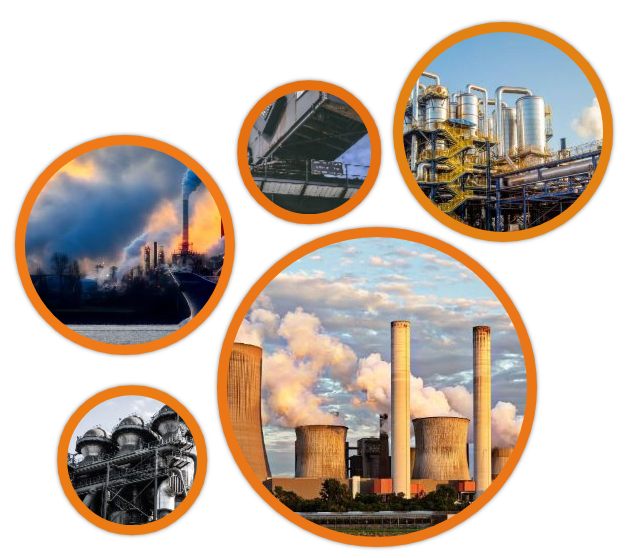 ---