JIS B2220 5K flange dimensions, JIS B 2220 5K forged flanges, JIS B 2220 5K reducing flanges, Flange standard JIS 5K Supplier in Mumbai, JIS B 2220 5K flat flanges, JIS B 2220 5K blind flanges, Manufacturer of slip on flange JIS 5K, JIS 5K weld neck flange dimensions, JIS 5K wn flange Price in India, JIS 5K weld neck flange stockist in Mumbai, India.
Grade JIS B2220 5K flanges are made from high-quality materials and mechanisms. These flanges are highly malleable and made from excellent quality material, and the grade has excellent stability and strength. JIS B2220 5K flanges are commonly used for high heat applications. These JIS B2220 5K flanges are considered malleable and robust products, and the grade has extreme elasticity and robustness. B2220 JIS 5k flanges are commonly used for commercial and industrial usage.
Stainless Steel JIS B2220 5K flanges are made from malleable and durable elements, and it provides high heat bearing capacity to the grade. This 5K JIS grade Flange also has excellent welding properties, and the grade also performs well at high and cold temperatures. The B2220 Grade 5K JIS Flanges also provides excellent protection from various chemical procedures. These flanges are commonly used in pulp and paper, oil and gas, and other chemical refineries.
Specification :
| | |
| --- | --- |
| JIS 5k slip on flange Size Chart | 1/2" (15 NB) to 48" (1200NB) DN10~DN5000 |
| JIS 5k 25a flanges Standards | ANSI/ASME B16.5, B16.47 Series A & B, B16.48, BS4504, BS 10, EN-1092, DIN, ANSI Flanges, ASME Flanges, BS Flanges, DIN Flanges, EN Flanges, GOST Flange, ASME/ANSI B16.5/16.36/16.47A/16.47B, MSS S44, ISO70051, JISB2220, BS1560-3.1, API7S-15, API7S-43, API605, EN1092 |
| JIS 5k blind flanges Pressure Calculation in DIN | 6Bar 10Bar 16Bar 25Bar 40Bar / PN6 PN10 PN16 PN25 PN40, PN64 JIS 5k slip on flange |
| JIS 5k 50a flange Pressure Rating ANSI | Class 150 LBS, 300 LBS, 600 LBS, 900 LBS, 1500 LBS, 2500 LBS JIS 5k 40a flange |
| JIS | 5K, 10 K, 16 K 20 K, 30 K, 40 K, 63 K Flange jis b2220 5k |
| UNI | 6Bar 10Bar 16Bar 25Bar 40Bar JIS 5k 25a flanges |
| EN | 6Bar 10Bar 16Bar 25Bar 40Bar JIS 5k 200a flange |
| Most common types of JIS B2220 5k flanges | Forged / Threaded / Screwed / Plate |
| Production technique | Forged, Heat treated and machined |
| Flange jis b2220 5k Coating | Oil Black Paint, Anti-rust Paint, Zinc Plated, Yellow Transparent, Cold and Hot Dip Galvanized JIS 5k slip on flange |
| Connect Type/ Flange Face Type | Raised Face (RF), Ring Type Joint (RTJ), Flat Face (FF), Large Male-Female (LMF), Lap-Joint Face (LJF), Small Male-Female (SMF), Small Tongue, Large Tongue & Groove, Groove |
Key properties :
JIS B2220 5K Slip on flanges provide excellent protection from various chemical and physical reactions, and the grade delivers excellent elasticity and durability. JIS B2220 flanges are applicable in multiple industries because they provide high-end oxidation protection. His JIS B2220 5K flanges Dimensions are commonly forged, screwed, and threaded, and the product has a high melting point.
Resistance :
B2220 JIS type 5K Grade flanges provide extreme resistance from oxidation, corrosion and stress cracking. It also offers exceptional protection from reduction, erosion, and rusting.
Types of Flanges Available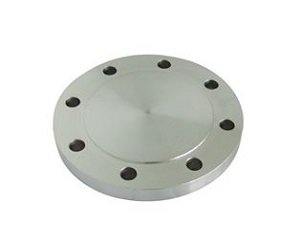 Blind Flanges
Slip on Flanges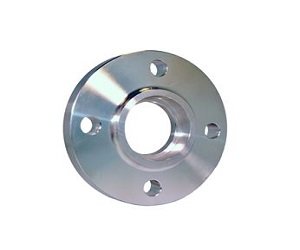 Socket Weld Flanges
Threaded Flanges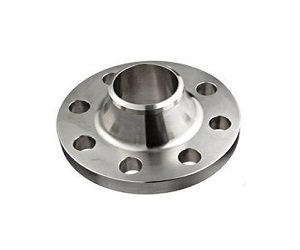 Weld Neck Flange


Lap Joint Flange
Expander Flange
Nippo Flanges
Reducing
Ring Type Joint Flanges
High Hub Flange
Square Flange
Flanges Applications Industries
JIS B2220 5K Flanges are known to deliver exceptional performance and are generally developed for meeting the demands. We offer a broad range of JIS B2220 series Flanges through a worldwide network of stock-keeping branches. JIS B2220 Flanges is use in various industries like :
Flanges uses in Paper & Pulp Companies
Stainless Steel Flanges uses in Oil and Gas Industry
Flanges Pipe Forged uses in Chemical Refinery
Alloy Steel Threaded Elbowuses in Pipeline
Buttweld Flanges Pipe Forged uses in High Temperature Application
Flanges uses in Water Pipe Line
ANSI B16.9 Flanges Pipe Forged can be used in Nuclear power plants
Flanges usefule for High Pressure Applications
Flanges Long Radius Forged uses in Fabrication and welding Job
Flanges uses in Food Processing and Dairy Industries
Flanges Short Radius Forged uses in boiler & heatexchangers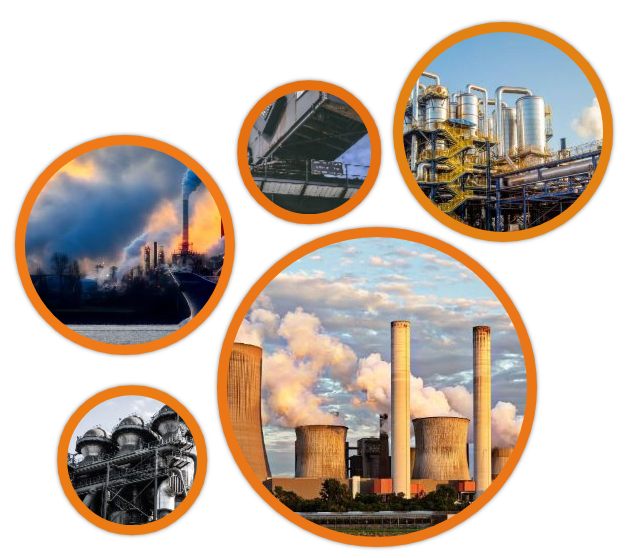 Marking & Packing
Our JIS B2220 5K Flanges are packaged to ensure that there is no damage during transit. In case of exports, standard export packaging is done in wooden cases. All JIS B2220 Grade Flanges are marked with Grade, Lot No, Size and our trade mark. We can also make custom marking on our products on Special request from Purchaser.
Quality Assurance
Triton Alloys Inc all JIS B2220 5K Flanges, JIS 5K B2220 Flanges and SS JIS B2220 5K Flanges are subject to strict inspection at each stage starting from material purchasing to product dispatch. They are visually examined for conformity to ASTM, ASME, DIN, EN, and JIS codes and standards. We can also appoint official certified Inspection Agencies upon request of our clients so that they can witness the material reports, dimensions and quality conformity of products.
India, Saudi Arabia, Bangladesh, United States, United Arab Emirates, Canada, Angola, Argentina, Austria, Azerbaijan, Pakistan, Peru, Chile, Spain, France, United Kingdom, Indonesia, Israel, Iran, Kuwait, Mexico, Malaysia, Nigeria, Serbia, Singapore, Taiwan, Chile, Venezuela, Ecuador, Netherlands, Brazil, Colombia, Ghana, Iran, Denmark, Poland, Australia, Afghanistan, Bahrain, Costa Rica, Egypt, Iraq, Jordan, South Korea, Kazakhstan, Sri Lanka, Lithuania, Norway, Oman, Philippines, Poland, Qatar, Russia, Vietnam, South Africa, Nigeria, Mexico, Turkey, Hungary, Algeria, Belarus, Belgium, Bhutan, Bolivia, Bulgaria, Croatia, Czech Republic, Estonia, Finland, Greece, Italy, Japan, Libya, Romania, Thailand, Trinidad & Tobago,Tunisia, Ukraine, Yemen, Hong Kong, Gabon, China, Portugal, Switzerland, New Zealand, Sweden, Slovakia, Kenya, Lebanon, Morocco, Mongolia
Mumbai, Thane, Navi Mumbai, Pune, Pimpri-Chinchwad, Vadodara, Kolkata, Gurgaon, Ahmedabad, New Delhi, Bengaluru, Chennai, Surat, Bhopal, Ulsan, Faridabad, Houston, Dubai, Seoul, Hyderabad, Singapore, Abu Dhabi, Tehran, Calgary, Noida, Riyadh, London, Coimbatore, Jakarta, Istanbul, Bangkok, Kuwait City, Sharjah, Muscat, Edmonton, Busan, Mexico City, Doha, Jeddah, Aberdeen, Cairo, Geoje-si, Perth, Santiago, Chandigarh, Indore, Kuala Lumpur, Rio de Janeiro, Dammam, Melbourne, Madrid, La Victoria, Bogota, Lahore, Los Angeles, Algiers, Chiyoda, Ankara, Ho Chi Minh City, Toronto, Hong Kong, Rajkot, Brisbane, Petaling Jaya, Ernakulam, Secunderabad, Gimhae-si, Al Jubail, Port-of-Spain, Thiruvananthapuram, Milan, Atyrau, Lagos, Hanoi, Howrah, Sydney, Ahvaz, Karachi, New York, Caracas, Vung Tau, Al Khobar, Manama, Montreal, Granada, Courbevoie, Visakhapatnam, Ludhiana, Moscow, Dallas, Haryana, Colombo
---