S355J2+N steel stockholders and suppliers, delivering to the whole of the India. We are suppliers of S355 grades in steel plate, round bar and flat bar. As an unalloyed low carbon steel grade S355 is supplied in the hot rolled and cold drawn conditions.
The tensile stress on these bars is higher compared to the mild steel bars. We supply High Yield Deformed Bar with Grade 500 for the purpose of construction. These bars are produced in sizes ranging from 10mm to 40mm in diameter. The steel bar weight is measured in metric tonnes, and we sell in a bundle of 1 tonne each. It is often bent into the shapes required, but you cannot bend it below a certain minimum radius. Otherwise, it will crack or split. Steel bars that are used in reinforcing are also called REBARS.
Stainless steel S355J2 N is a typical high-strength steel that is mostly utilized in the construction industry. It is non-alloy structural steel that meets the requirements of EN 10025. Steel round bars are one of the most widely used goods in various sectors and applications. These round bars are extensively employed in various industries, including automobile production, wall parts, and roofing applications.
Due to the fact that it is an unalloyed carbon mild steel, it is delivered to clients in a hot rolled state. Customers can easily weld Carbon Steel S355J2+N Round Bar because they are welder-friendly, high-tensile strength, and low-carbon structural steel that is widely accessible in a weldable condition. The material's outstanding cold forming qualities mean that round bars are often made using the killed steel process and then sent to clients in controlled rolling or normalized state. The structural steel sign S is used here, while the temperature impact test symbol JR is used for the temperature impact test. Furthermore, the raw materials utilized in producing these round bars are thoroughly inspected and tested by independent inspection organizations and quality experts before being used.
When it comes to round bar specifications and standards, these round bars are created in compliance with both national and international standards and specifications, such as the ASTM, ASME, and API standards, among others.
This round bar is offered in two grades: EN 10025 S355J2 N and DIN 17100 ST52-3N, respectively. In a variety of applications, such as shipbuilding and power plant construction and offshore buildings such as transmission towers and palm oil processing equipment, these round bars are employed. These s355j2+n round bar are the best options. They are extensively used in various industries and applications because of their outstanding characteristics, including great strength, hardness, corrosion resistance, pitting resistance, cracking resistance, and durability. As a result, you will be able to get these round bars in various forms and sizes to suit your requirements at an affordable price.
EN 10025 S355J2 N round bar have been thoroughly tested and examined, including flattening, hardness and impact testing, as well as raw material and ultrasonic testing as well as third-party inspection. These round bars are individually packaged and sealed in waterproof plastic wrappers before being stored in wooden boxes or pallets to keep them safe from corrosion and rusting until they reach the final stage of manufacture. Furthermore, thorough labeling is done outside of the container, including information about the product's size, length, thickness, specifications, and price.
Also See Our EN Standard Pipe
Specification :
| | |
| --- | --- |
| Dimensions | EN, DIN, JIS, ASTM, BS, ASME, AISI |
| Size | 5 mm To 500 mm |
| Diameter | 0.1 mm to 100 mm |
| Length | 100 mm To 6000 mm Long & Above |
| Finish | Black, Bright Polished, Rough Turned, NO.4 Finish, Matt Finish, BA Finish |
| Tolerance | H8, H9, H10, H11, H12, H13K9, K10, K11, K12 or as per clients' requirements |
| Form | Round, Square, Hex (A/F),Flate, Rectangle, Billet, Ingot, Forging Etc. |
| Stainless Steel | ASTM A-479, A-182, 304, 304L,304H,304S, 316, 316L,316 Ti, 316H, 309, 310, 310S, 317L, 321, 347, 409, 410, 420, 430, 440, 446, 904L. etc. |
| Duplex Steel | 2205, 31803, 32750, 32760, 2101, 2304. |
| Alloy Steel | A-182 - F5, F9, F11, F12, F21, F22 & F91 |
| Special Grade | Stainless Steel 17-4 PH, Alloy 800, Alloy 600. Hastelloy C276. |
| Carbon Steel | A 105, LF 2, Duplex Steel. |
S355J2+N High Yield Strength Round Bar Chemical Composition
DIN
ASTM
EN
JIS
Chemical Composition
C.E.
C
Si
Mn
Cr
Mo
Ni
V
W
S
P
CU
17100St52-3N
A572-50
10025-2:2004S355J2+N
G3106SM490YB
max0.22
max0.55
max1.60
-
-
-
-
-
max0.035
max0.035
-
max0.047
S355J2+N High Yield Strength Round Bars Mechanical Properties
| | | | | |
| --- | --- | --- | --- | --- |
| Thickness (mm) | Yield Strength Reh min (N / mm²) | Tensile Strength Rm min (N / mm²) | Elongation A5 min (%) | Impact Values Charpy-V-Notch Longitudinal Average from 3 Speimens Thk. >10<150mm. |
| 3<thk<100 | 315-355 | 490-630 | max 22 | 27 Joules at -20 C |
Types of Round Bar Available
Round Bar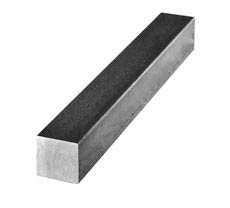 Square Bar
Flat Bar
Hex Bar
Triangle Bar
Hollow Bar
Marking & Packing
Our Nickel Alloy 2.4066 round bars are packaged to ensure that there is no damage during transit. In case of exports, standard export packaging is done in wooden cases. All Nickel Alloy UNS N02200 bar are marked with Grade, Lot No, Size and our trade mark. We can also make custom marking on our products on Special request from Purchaser.
Quality Assurance
Triton Alloys Inc all Nickel Alloy 200 round bars, Nickel Alloy 200 bright bars and Nickel 200 hex bars are subject to strict inspection at each stage starting from material purchasing to product dispatch. They are visually examined for conformity to ASTM, ASME, DIN, EN, and JIS codes and standards. We can also appoint official certified Inspection Agencies upon request of our clients so that they can witness the material reports, dimensions and quality conformity of products.
India, Saudi Arabia, Bangladesh, United States, United Arab Emirates, Canada, Angola, Argentina, Austria, Azerbaijan, Pakistan, Peru, Chile, Spain, France, United Kingdom, Indonesia, Israel, Iran, Kuwait, Mexico, Malaysia, Nigeria, Serbia, Singapore, Taiwan, Chile, Venezuela, Ecuador, Netherlands, Brazil, Colombia, Ghana, Iran, Denmark, Poland, Australia, Afghanistan, Bahrain, Costa Rica, Egypt, Iraq, Jordan, South Korea, Kazakhstan, Sri Lanka, Lithuania, Norway, Oman, Philippines, Poland, Qatar, Russia, Vietnam, South Africa, Nigeria, Mexico, Turkey, Hungary, Algeria, Belarus, Belgium, Bhutan, Bolivia, Bulgaria, Croatia, Czech Republic, Estonia, Finland, Greece, Italy, Japan, Libya, Romania, Thailand, Trinidad & Tobago,Tunisia, Ukraine, Yemen, Hong Kong, Gabon, China, Portugal, Switzerland, New Zealand, Sweden, Slovakia, Kenya, Lebanon, Morocco, Mongolia
Mumbai, Thane, Navi Mumbai, Pune, Pimpri-Chinchwad, Vadodara, Kolkata, Gurgaon, Ahmedabad, New Delhi, Bengaluru, Chennai, Surat, Bhopal, Ulsan, Faridabad, Houston, Dubai, Seoul, Hyderabad, Singapore, Abu Dhabi, Tehran, Calgary, Noida, Riyadh, London, Coimbatore, Jakarta, Istanbul, Bangkok, Kuwait City, Sharjah, Muscat, Edmonton, Busan, Mexico City, Doha, Jeddah, Aberdeen, Cairo, Geoje-si, Perth, Santiago, Chandigarh, Indore, Kuala Lumpur, Rio de Janeiro, Dammam, Melbourne, Madrid, La Victoria, Bogota, Lahore, Los Angeles, Algiers, Chiyoda, Ankara, Ho Chi Minh City, Toronto, Hong Kong, Rajkot, Brisbane, Petaling Jaya, Ernakulam, Secunderabad, Gimhae-si, Al Jubail, Port-of-Spain, Thiruvananthapuram, Milan, Atyrau, Lagos, Hanoi, Howrah, Sydney, Ahvaz, Karachi, New York, Caracas, Vung Tau, Al Khobar, Manama, Montreal, Granada, Courbevoie, Visakhapatnam, Ludhiana, Moscow, Dallas, Haryana, Colombo